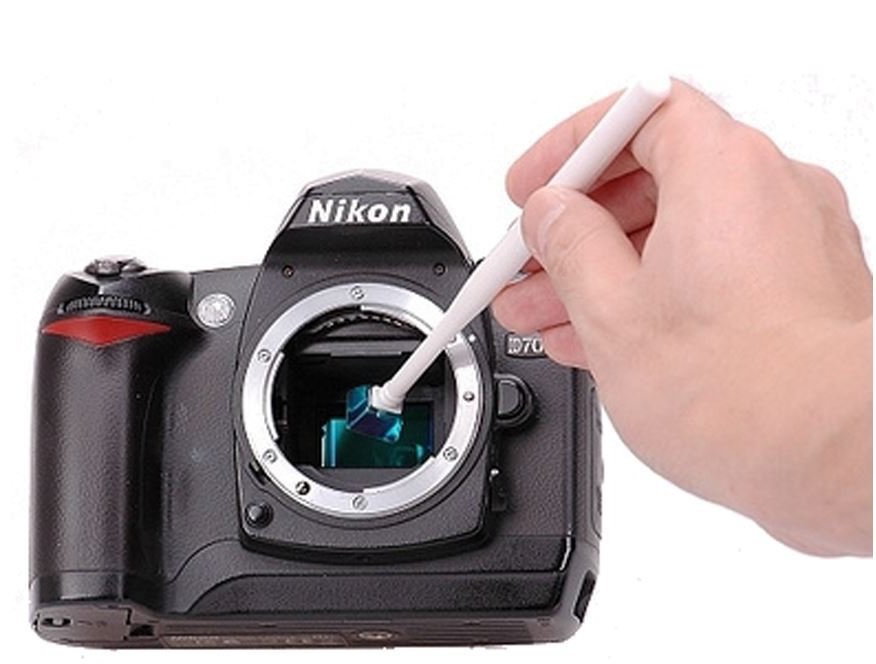 The Eyelead sensor and lens cleaning kit SCK-1B has an adhesive rubber head with a high viscuosity which will allow you to effectively remove dust from the sensor of your camera. Using the Eyelead dust-sticking brush is a very efficient and secure way to clean the sensor or lenses. It doesn't leave any traces or marks at all. You can easily do it yourself and will not have to invest in expensive cleaning services.
Sensor cleaning without liquids
Very easy to use,Comes with 10 pcs cleaning sticky paper
Remove all dust and dirt from the sensor of your camera
Compatible with Sony cameras only
Delivered in a handy transport and protection case
---
Why should you buy Sensor Gel Stick to clean your DSLR?
This DSLR Sensor Cleaning kit and gel stick is the same product that techs over at Leica, Nikon, Canon, and Olympus have been using to clean your CMOS or CCD sensors. Though previously only available to the manufactures, you can no use this product in the comfort of your own home!
The use of this technology has been implemented for years. It is a shame that the industry has not had access to this item previous to this year. If most of the camera manufacturers use this to clean YOUR cameras when you send them in for costly repairs or cleaning, then why can't you do it yourself? The ease of use for this product is outstanding and anyone can do it. You do not need any cleaning experience. Just a keen eye and a steady hand. The gel does all the cleaning for you!
Unlike wet cleaning, the gel stick uses the sticky gel to pick up the dust. It is a fairly quick process. Make sure you follow the directions of use. This method requires you to use the stick in an up and down motion. The kits come with a sticky paper that you use to clean the gel tip of the stick. This is important as you do not want to put a dirty gel onto your camera.
Stop blowing air at your sensor…
Join thousands of happy customers!